Integral Yoga: Intermediate TT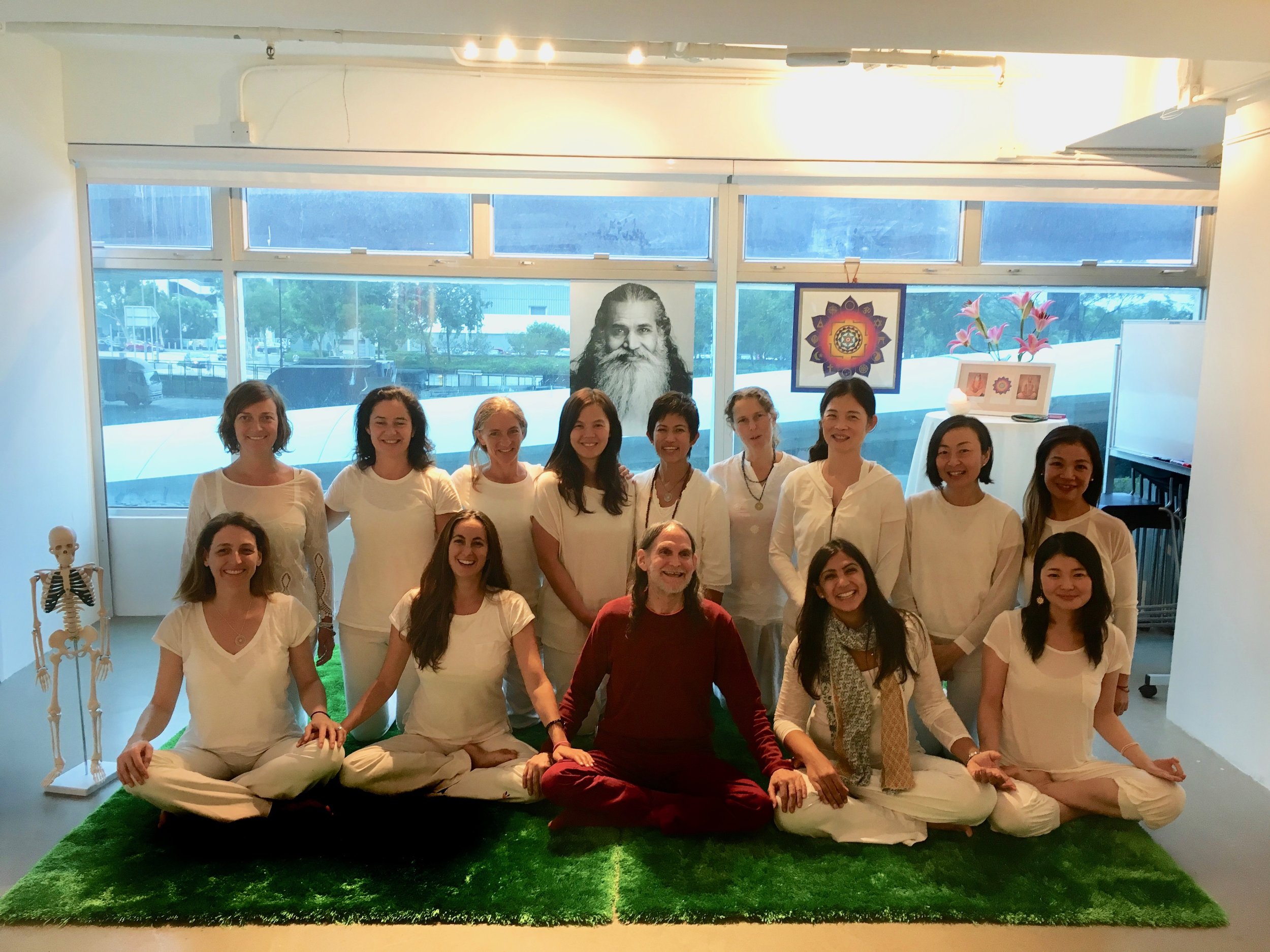 Integral Yoga: Intermediate TT
Scheduled for 2021
Early bird: HK$ 23,500 (dates TBD)
Regular: HK$ 26,200 (dates TBD)
Instalments: HK$ 27,000 (please use promo code INSTALMENT when registering and we will set up monthly recurring invoices)
sold out
About Integral Yoga
Integral Yoga (IY) Teacher Training Programs are based on the teachings of Sri Swami Satchidananda. IY trainings focus on the whole person and follows in inward, spiritually-focused lineage of yoga. The training is designed to lead students towards experiences of Self-realisation. Our goal is to educate our yoga teachers to nurture a consistent and personalised practice, experience the Six Branches of Integral Yoga (going beyond yoga as a form of fitness) and learn how to teach in a respectful, trauma-sensitive, and professional manner.
About IY's Intermediate Teacher Training
IY's Intermediate TT (also known as Hatha 2) builds on the foundations of the Basic TT, providing an additional 170-hours of study. Here students deepen their own practice of yoga, while learning to progress students to more advanced techniques. This training qualifies towards advanced 300-hour certification, and towards Yoga Alliance's RYT500 designation.**
CURRICULUM
Intermediate Hatha Theory & Practicum

Safely guiding advanced asanas

Skillful sequencing & adaptations

Fuller understanding of prana & pranayama

Deepening one's practice of meditation and mantras

Thorough study of subtle energy of yoga

Study of Bhagavad Gita & the four main paths of yoga

Anatomy & Physiology (theory & function)
CERTIFICATION
Upon successful completion of the training, each graduate receives a certificate of completion from the Integral Yoga Teaching Academy (a Registered Yoga School with the Yoga Alliance), for Integral Yoga's Intermediate Teacher Training ( 170-hours of additional teacher training).
The certificate qualifies towards the advanced 300-hrs certification with Integral Yoga Academy and towards the Yoga Alliance's 500 hour designation. The Yoga Alliance is an internationally recognised voluntary alliance of organisations and teachers dedicated to uphold the integrity of yoga, establish standards for yoga teachers, and provide support for yoga professionals.**
What you need to know before you register…
PREREQUISITE
To qualify for the programme, you need to have completed your 200-hour Yoga Teacher Training (all traditions welcome). Priority will be given to participants who have completed Integral Yoga's Basic Teacher Training. For teachers from other traditions, additional Integral Yoga immersion study will be required in order to understand specific approaches and concepts. Additionally registrants must have at least six months teaching experience.
REQUIREMENTS FOR CERTIFICATION
Integral Yoga Teacher Training programs requires regular attendance, serious time commitment, application and home study. We are confident that we can certify all our applicants if they are committed to study and practice:
Attendance: Students must attend 150 hours as in-person contact hours. 20 hours are non-contact hours. If a student misses any sessions, he or she must make up the hours at their own expense by attending additional IY classes, scheduled study group sessions or speak to the trainers. Options will be discussed during the first day of training.

Assignments: Students must keep a journal of personal practice, complete homework assignments (reflections, essays and presentations to class)

Testing: Students must complete a mid-term quiz, a final written exam for Yoga Theory and Anatomy & Physiology, and a practical exam where students must teach a complete Integral Yoga Hatha 2 class.
TUITION
Early Bird: $23,500

Regular: $26,800

Monthly: $27,000 - Please use promo code INSTALMENT when registering and we will set up automated recurring invoices.
DATES & TIME
Part-time training includes full-day Saturdays 8am to 6pm and half-day Sundays 8am to 1pm on the dates specified below:
TENTATIVELY SCHEDULE FOR 2020. Please check soon for updates.
If you have to miss any sessions, please inform the instructors in advance. Missed hours must be made up to reach the total minimum required contact hours in order to graduate. Make up hours are not included in tuition.
VENUE
Please check back for updates!
THE INSTRUCTORS
Hersha Chellaram has studied with Sri Swami Satchidananda since she was a child. She is the lead teacher trainer in Hong Kong, focusing on the Intermediate and Raja Teacher Training programmes, and will be supporting Aurelie for this 200-hour teacher training.

Katia (Karuna) Bacon is an Integral Yoga certified teacher at the 500-hour level. She is in charge of Anatomy & Physiology, as well as Hatha Theory.
* Certified Integral Yoga teachers may submit personal details to the Integral Yoga Teachers' Association for inclusion in the Integral Yoga Teachers' Directory
** Must apply to the Yoga Alliance separately
CANCELLATION POLICY
Please refer to our Terms & Policies